If I'm not all dressed up to the nines, you can bet that I'm wearing some kind of funny graphic t-shirt. We can't be ultra fancy every single day; I know that you ladies know that! It seems to be that most of these t-shirts are related to my favorite TV shows or movies…but not from 2018…instead they are mostly from whatever I loved in the 90s. I was a 90s kid, watching Saved by the Bell teenage dramas to Nick Toons like Hey Arnold. We were the generation that grew up with the first video game systems like Atari and Nintendo.
I think a lot of people around my age start to be wistful for the things that we remember from our childhood. At this point in my life, I can honestly say, "I remember 20 years ago when…" It's both scary and incredible, because my childhood seems so far removed from what kids experience today, especially with the influx of technology. People my age (in their 20s and 30s) definitely drive a lot of the spending in our country and spend a lot of money on nostalgia from our childhoods, whether it's graphic t-shirts, sneakers, stuffed animals, or other memorabilia (I know I do!).
I'm not ashamed that I have many nerdy and awesome t-shirts. Here are some of my own personal favorites, and some more fantastically hilarious graphic tees that you can find at stores and online. 🙂
 SNL Favorites
The best years of Saturday Night Live, to me, were during the 1990's. Some of these shirts are based on my favorite skits.


Most Loved Movies for 90s Kids
Okay, so I'm not labeling this category as 90s movies, because they're not all from the 90s. BUT, I do remember watching many of these over, and over, and over again as a 90s kid. 
Best 90s TV Shows
Old School Video Games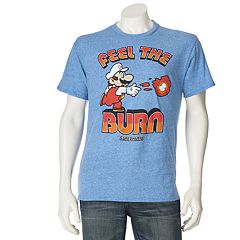 Amazing 90s Shoes
I hope that you found a funny new graphic t-shirt or shoes today that reminds you of your childhood! What's your favorite 90s movie, TV show, or video game? Is there another 90s favorite that I missed in my blog post?