Like most people, I follow some trends whole-heartedly, and for others avoid them completely.  I'm 100% on board for the full midi skirt style from the 1950's.  A full skirt is defined as a skirt that is gathered at the waist and flows outward to the middle of your calves. Midi skirts are feminine, versatile, sexy, and classic. It's generally acknowledged that women's styles that emphasize the waist are very flattering. Midis are usually styled by tucking in your blouse or wearing a cropped top, and also wearing heels or wedges. Many solid colors and fabulous prints like the one pictured are available. I got this midi skirt last year from New York and Company's Eva Mendes collection.  Some midi skirts have extra layers which are better for wearing during the cooler weather, but this midi skirt is lighter weight and made out of cotton.
Both printed and solid color midi skirts look amazing with neutral colors, including my old stand-by, black. Any blouse that is not too voluminous can usually be tucked into your skirt. I'm wearing a one-shoulder ruffled top in this picture. I often wear a black bodysuit with this midi skirt and the others that I own.
Skirt- Eva Mendes Collection, New York & Company
Top- Apt. 9, Kohl's
Heels- Apt. 9, Kohl's
Here are 4 other ideas for wearing midi skirts:
Here's look number one! Both printed and solid colored full skirts look amazing with neutral colors, including my old stand-by, black. You can wear wedges or heels with any midi skirt that you buy. All of the above are from New York and Company.
2. Wearing a tulle skirt with a neutral t-shirt also makes for a feminine, ladylike look, and you can spice it up a little with a bright statement necklace. Fashion tip: If you wear neutral heels, it creates the appearance of elongated legs!
3. While wearing a wild or abstract print, pair the skirt with a black cropped top. It's a little 1950's meets 1980's!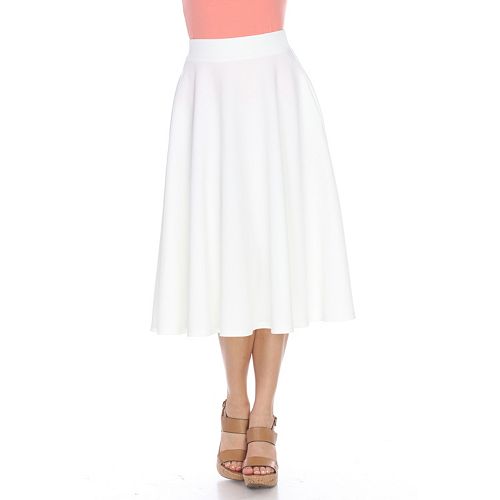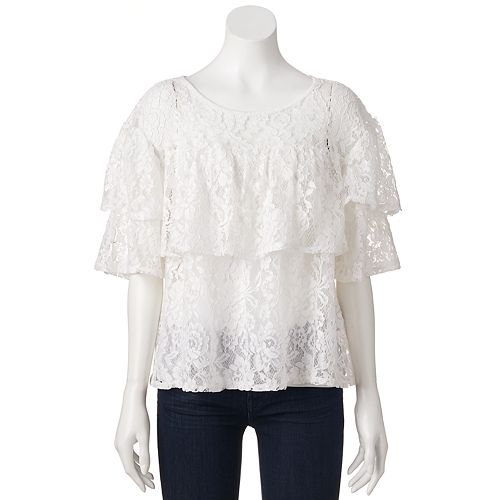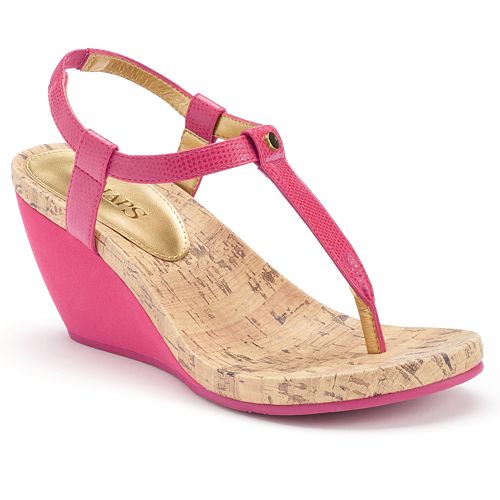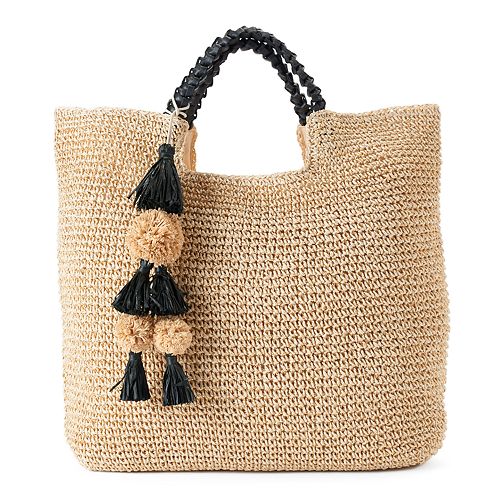 4.  I love this monochromatic look and the juxtaposition between the two fabrics. The pink wedges add a little color to an otherwise neutral outfit. Beautiful!
Are you on board with the midi skirt trend? What is your favorite way to wear them? Classic, feminine, or funky: YOU decide how you want to wear your midi skirt. Now get out there and start styling!
Melissa